Grittal
GRITTAL is the economic alternative to mineral grit abrasives and fulfills all requirements concerning blasting performance and a corrosion-free surface finish.
GRITTAL offers clear economic and environmental advantages.
The extremely high durability of this rust-free stainless steel grit reduces the amount of abrasive consumption by a factor of 30 – 100 and thereby also minimizes the amount of waste that is generated.
The durability of GRITTAL results in a consistent work mix, constant roughness values and guarantees quality adhesion for subsequent coatings.
GRITTAL's dust-free characteristic allows for excellent vision while blasting and helps to better control the blast process.
GRITTAL is successfully used in blast rooms and blast cabinets as well as in centrifugal wheel blast machines.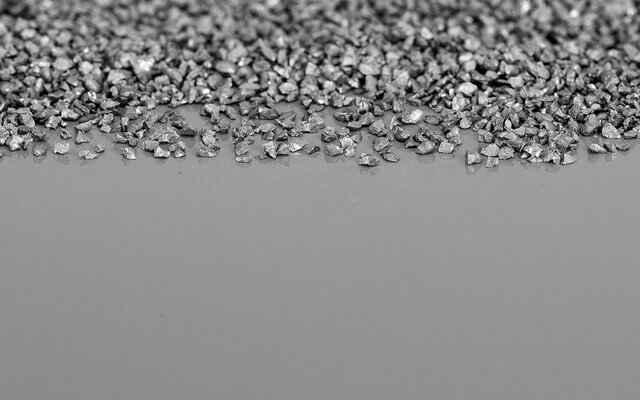 Chemical composition: C 1.9-2.1%, Cr 30 - 33 %,  Si  0.7-1.0%
Bulk density: 250lbs./ft3
GRITTAL GH (patented fabrication)
Hardness:  ~ 64 HRC (~ 800 HV)
Microstructure: Martensitic with Chromium Carbides
GRITTAL GM
Hardness:  ~ 58 HRC (~ 660 HV)
Microstructure: D-Ferrite with Chromium Carbides
Main fields of application:
Blast cleaning, deburring, surface preparation prior to coating, stone cutting in gang saws
All types of aluminium castings and forgings
Zinc pressure die castings
Non-ferrous metals and special alloys
Stainless steel castings and forgings
Machinery and welded structures in stainless steel
Hot dip galvanized material
Concrete and natural stones
GRITTAL offers the following advantages:
Great durability
Short blasting times
Bright appearance
Rust-free surfaces
Can be used in centrifugal wheel machines as well as air blast systems
Low waste disposal costs
Dust-free blasting process
Blasting of metals...
For efficient deburring
For bright appearance
For surface preparation prior to coating
Effective descaling
Stone blasting…
For smooth and textured surfaces
For non-slip surfaces
For dramatic appearance
Cutting…
Surface preparation prior to coating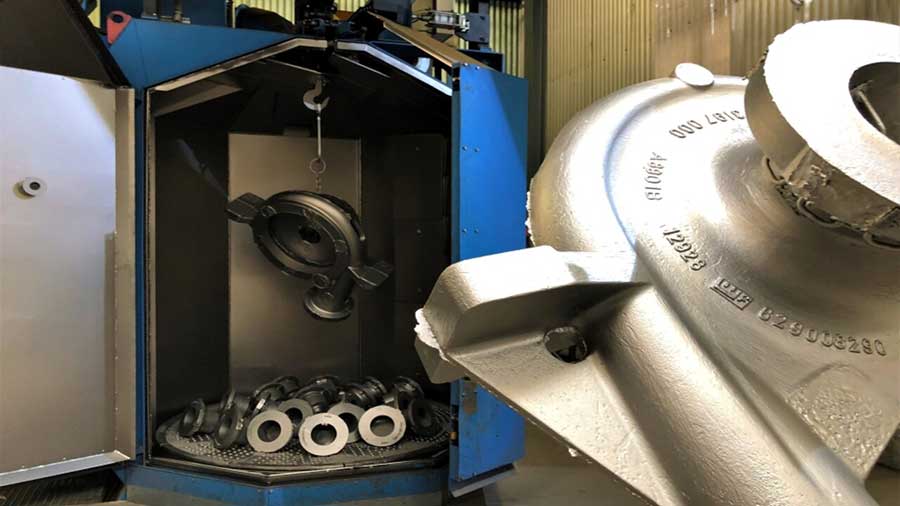 Stainless steel sand casting
Grain Sizes
High Chromium Alloyed Stainless Grit
Images shown for visual comparison only - NOT ACTUAL SIZE
G-10
.05-0.2 mm
170-100 MESH
G-20
0.1-0.3 mm
100-70 MESH
G-30
0.14-0.5 mm
70-40 MESH
G-60
0.7-1.25 mm
25-18 MESH
G-100
1.00-1.40 mm
18-16 MESH
G-150
1.25-1.7 mm
16-14 MESH
G-200
1.4-2.0 mm
14-12 MESH
Packaging
55 lb Bags
1100 lb Pallet
1760 lb Drums
Other packaging available upon request
Subject to change without notice.
All specifications are only a general description of the products.